Lapis Lazuli - An International Literary Journal
(L L I L J) ISSN 2249-4529
UGC APPROVED:  ARTS & HUMANITIES, English: Linguistics and Language
Sr. No. 41623, Complete List of Journals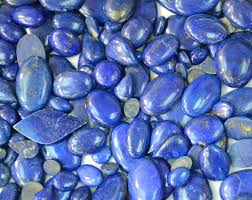 LLILJ EXPRESSES CONDOLENCES AT IT'S ESTEEMED REVIEWER AND A BRIGHT YOUNG ACADEMIC, DR. ROHIT PHUTELA'S UNTIMELY DEMISE. 
Full report: http://www.tribuneindia.com/news/chandigarh/dav-college-mourns-its-professor-s-death/526383.html
SUBMISSION for the AUTUMN 2017 issue is CLOSED.
Ø  Publication is strictly subject to two rounds of review including blind peer-review.
Ø  Any kind of solicitation or lobbying for publication may lead to non-consideration of submission.
Ø  We do not charge any fee for publication.
Ø  The journal has a zero tolerance for plagiarism.
* Complete list of UGC Approved journals may be accessed here: http://www.ugc.ac.in/journallist/
INDEXING
Lapis Lazuli- An International Literary Journal has been included in the following prestigious directories, databases and University libraries such as:
Google Scholar (http://scholar.google.com)
J-Gate (http://jgate.in)
The Cite Factor (http://www.citefactor.org/)
Info Base Index (http://www.infobaseindex.com/
Ijindex (http://ijindex.org/)
International  Scientific Index, UAE (http://isindexing.com/isi/index.php)
EJL Social Science Research Center Berlin.
University of  Saskatchewan, Canada (http://library.usask.ca/find/ejournals/view.php?id=2670000000263909)